North of Fellows Falls, in the county of Onondaga, town of Tully...
N 42.82789 W 76.16220
off of Woodmancy road, there's a pull off over a bridge, and a pain in the ass scramble down the ravine to see the waterfalls - numerous cascades - and I didn't get all the way to the bottom. Beautiful views into the Tully Valley too...
Here's the top - low waterflow, we haven't had rain, but it looks like it flows all year long...
And then the nicer drop lower down - probably about 15-19' slide: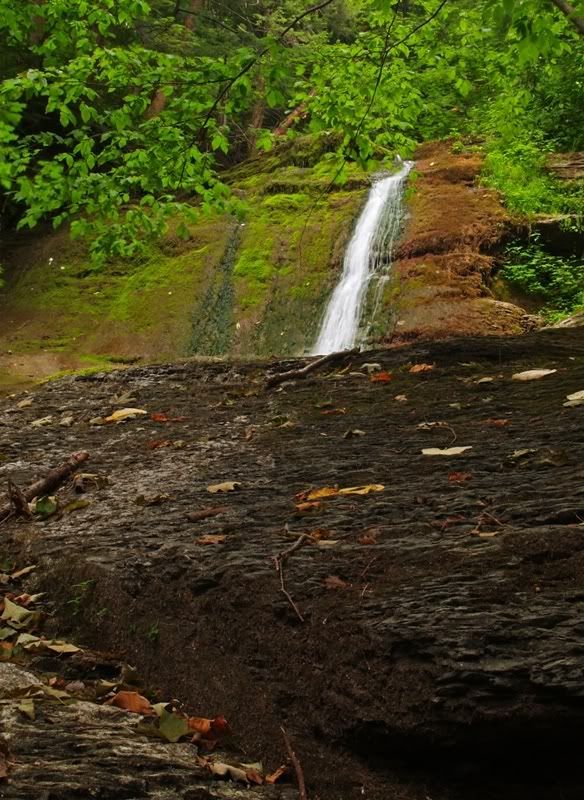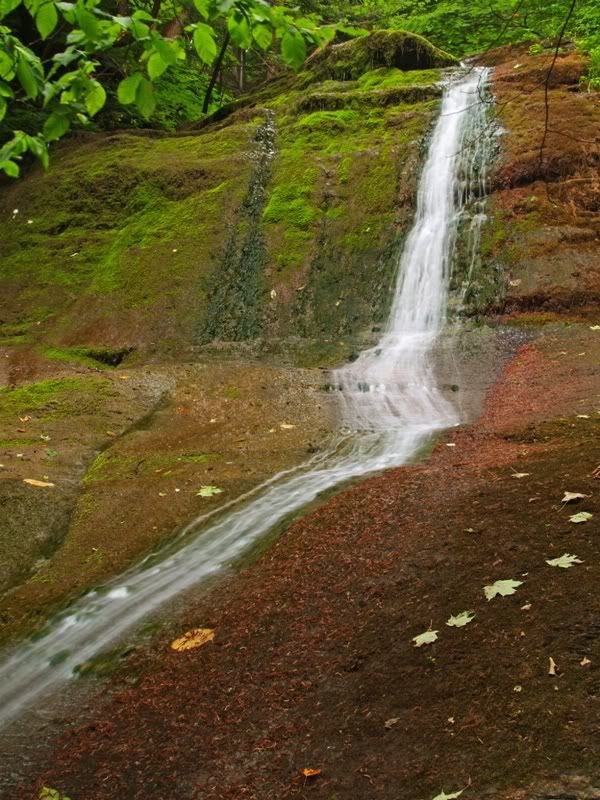 Now, I would assume this isn't the 'Cascades of Tully' - which I can't find, and I really have no idea where it is....so, this must be a new one that needs to be documented. There are slight traces of walking trails, but it's not an easy hike by any means, I had to climb the waterfalls in a few points.
I should have enough shots and can go back when water level gets up for a short page on it...