First time in the FLNF, quite an interesting place - lots of dirt roads interspersed with private land...we went to the gorge trail, which is best reached by driving down 414 and then turning down Matthews Road after the Ranger Station.
As usual with this summer - almost bone dry, but there was some water dripping in there. Trail is only a mile long: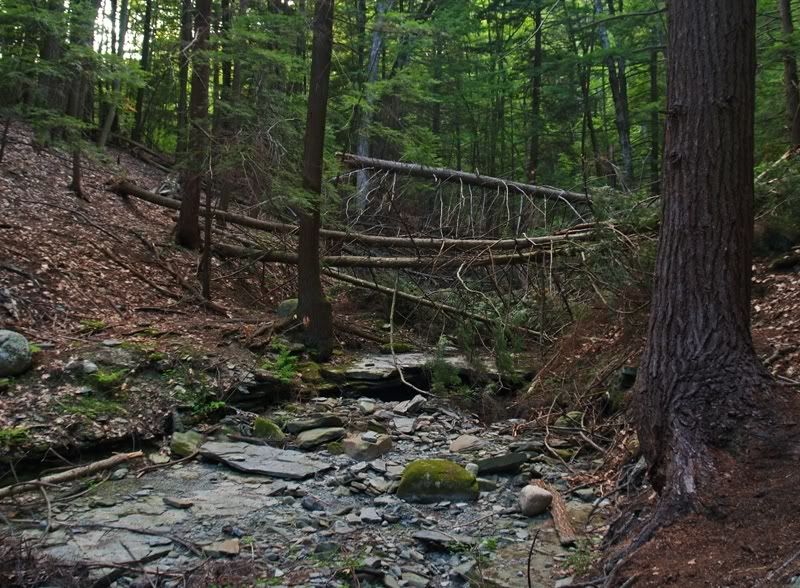 The problem is, the places near the top don't have the most dramatic cliff faces and plunge areas - those are all near the lower reaches, which, OF COURSE, is on posted land - and someone seems pretty serious about it because they have 4000 posted things on trees
It seems that it would be running pretty good even in early summer - but again, most of the waterfalls are going to be near the bottom, and totally unviewable. If you drive past the parking area, you can get to a bridge where you can see an obstructed view of what is probably going to be a waterfall in the spring. Walk across the street - and you see what good rednecks do:
****ing idiots.
By the way - about 360 feet from bottom to top - there is a nice pond and swamp area: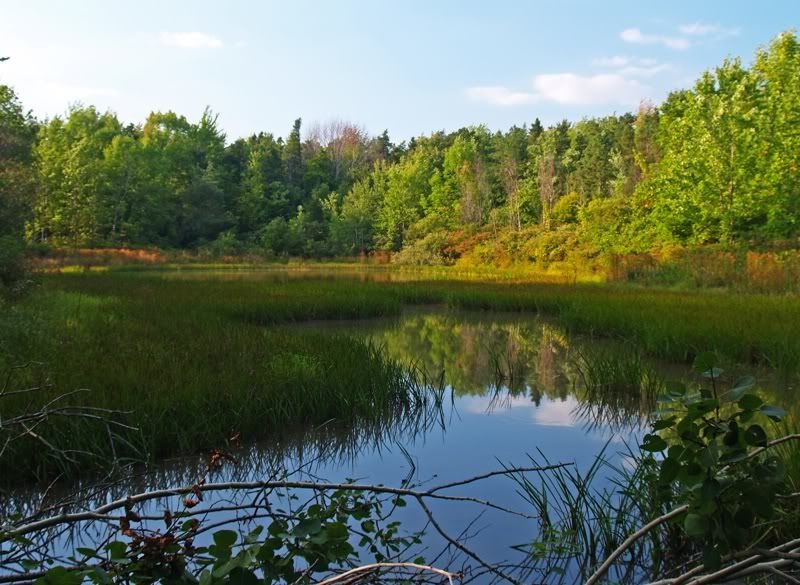 Probably will look really nice in fall - when we hope to go back when we get some rain.