Looking through the list, there are many falls called Rainbow Falls, but this isn't any of the listed ones. It's located on the south branch of the Grass River, here:
http://mapper.acme.com/?ll=44.30665,-74.99920&z=15&t=T
From NY 3 near the village of Cranberry Lake, turn north on Tooley Pond Road and go about 5-6 miles. The road goes to dirt for a while, then back to pavement - unless it's very rainy any passenger car should be fine. There's a turn out on the left and a small sign. This is state forest land.
The trail is about half a mile. Once you cross a small wooden bridge over a stream, go uphill and then follow your ears. The trail follows the river downstream a bit and the view is great. The falls is about 40-50 feet. It was throwing off a lot of mist, so I only got a couple of decent pictures.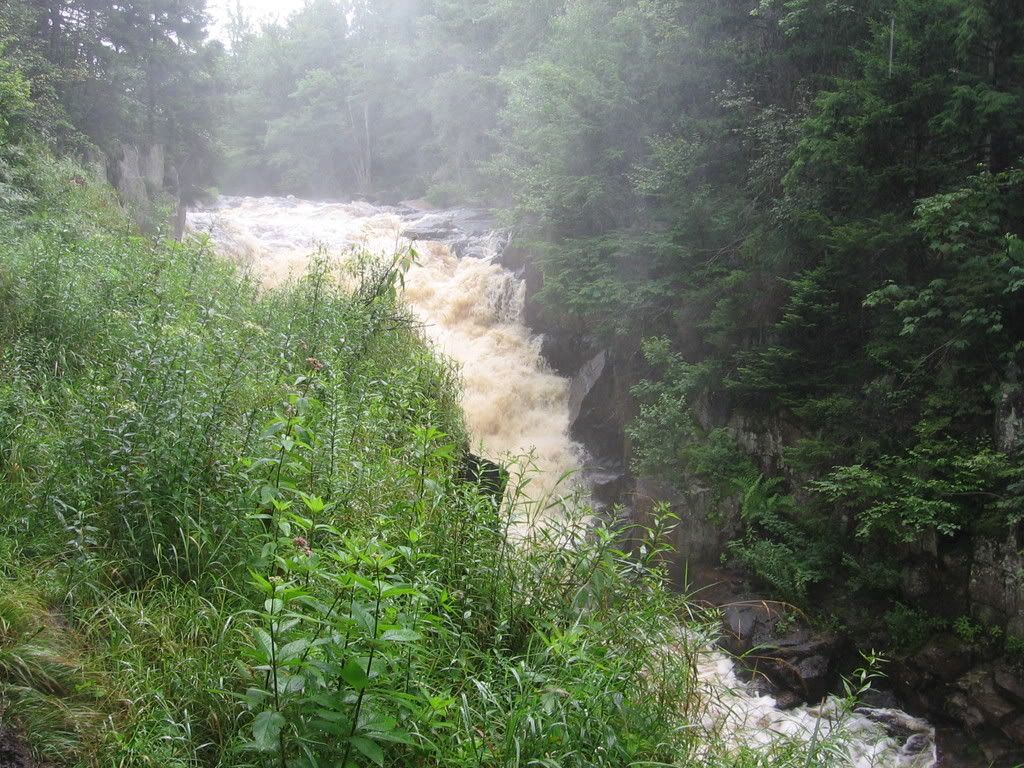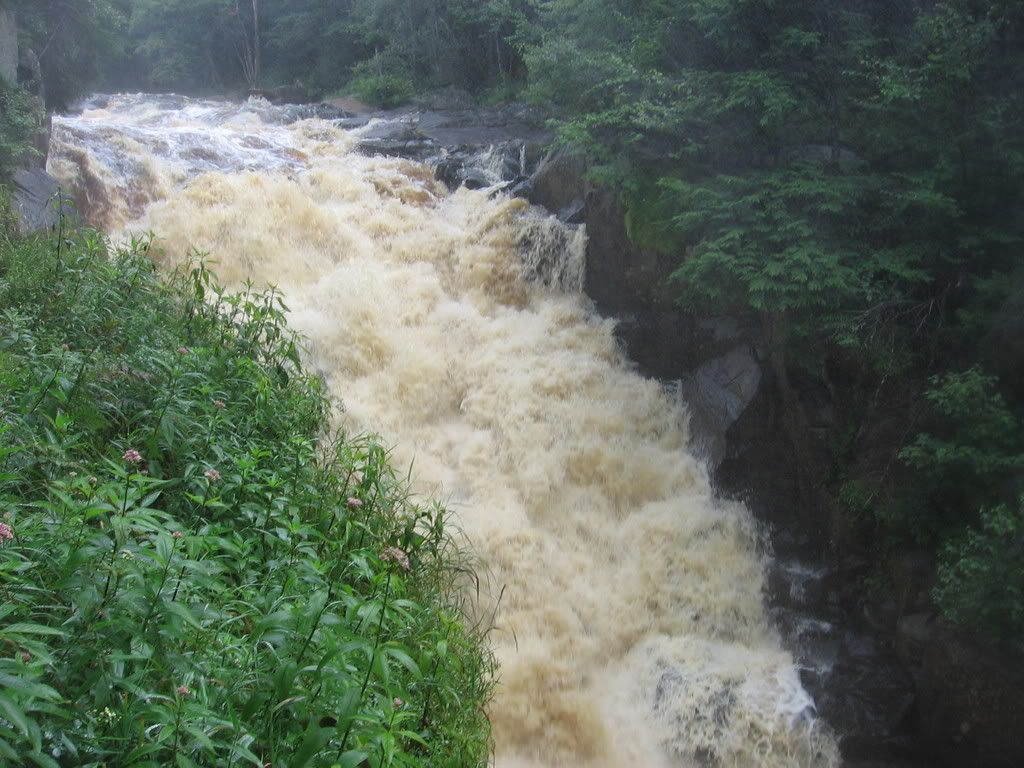 Worth a visit if you're in the area. We got absolutely soaked by a sudden rainstorm on the way back to the car, so we headed home to change, but the topo shows some other falls northwest of here, Flat Rock Falls and Twin Falls. I'm not sure of the access situation for those or if they're worth checking out.
Copper Rock Falls, southeast of Rainbow Falls (
http://mapper.acme.com/?ll=44.28899,-74.95834&z=15&t=T
) is a long cascade and not as impressive. It's closer to NY 3, and on the right side of the road if you're headed north. The sign is very easy to miss. I have one picture: